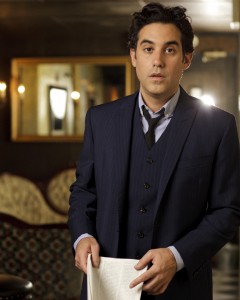 Joshua Radin is launching a partnership with the non-profit organization, Little Kids Rock, in an effort to revitalize music education across the country amidst unprecedented budget cuts. Beginning this January, Radin will visit Little Kids Rock classrooms in select cities throughout his nationwide tour where he will work alongside teachers to incorporate his songs into the lesson plan. Each night, a group of students will be invited to join Radin and his band on stage to perform what they learned.
Education has always been close to Radin's heart. After college he spent a few years working as an art teacher in his native Cleveland before teaching himself guitar and pursuing a career in music. Over the years, he has participated in various events for children, but his partnership with Little Kids Rock affirms his deeper commitment to furthering music education. "Teaching kids to do anything creatively is the best job one can possibly have," explains Radin. "Well, maybe rock star. It's a tie."
For more information go to littlekidsrock.org.