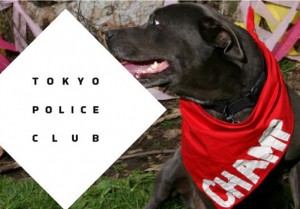 Tokyo Police Club's "Coloring Book" tour poster design contest is coming to an end. Now they need your help to color in the winners! Arrive at their upcoming shows early and help color in the three winning posters at the venue.  At the end of each show, the posters will be collected and posted on their Facebook Page. Make sure you tag yourself!
As the tour goes on, we'll need your coloring skills online as well as on the road. All three winning tour poster designs are available on Tokyo Police Club's website to download. Color them in either digitally or by hand and post them to Tokyo Police Club's Facebook Page to be entered for a chance to win one of the signed posters colored by hand from each show!
Break out the crayons. Be creative. We look forward to checking out your work!