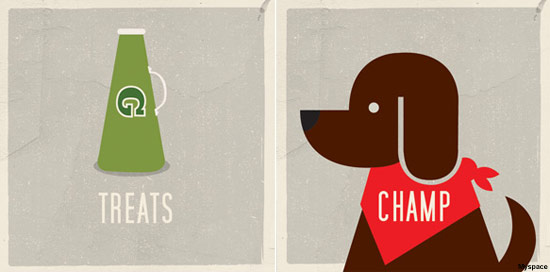 Myspace has released its Best Albums of 2010 list, and both Sleigh Bells and Tokyo Police Club have made the cut! The Brooklyn-based duo landed the No. 6 spot with their debut album 'Treats,' while the Canadian four-piece's latest LP, 'Champ,' ranked 31st among the 50 honored records.
The social networking site touts 'Treats' as Sleigh Bells' "buzzed-and-fuzzed debut," which offers "the musical equivalent of eating a bag (or three) of Sour Patch Kids then chasing that with a two-liter of Mountain Dew." Myspace also calls 'Champ' Tokyo Police Club's "most 'mature' effort, but the fact that they managed to create it without losing their sense of youth or spirit is what makes it such a rare, unlikely joy."
Check out Myspace's Best Albums of 2010 list to read the full year-end reviews. Congrats to both bands!