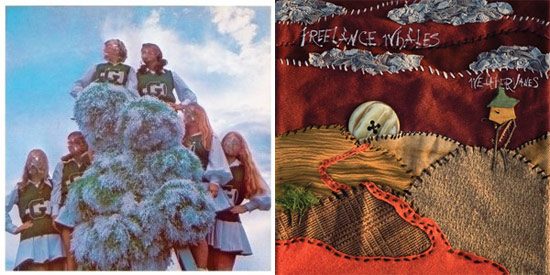 Mom + Pop is represented hard with both Sleigh Bells and Freelance Whales making the magazine's 50 Best Albums of 2010 list. We couldn't be more proud of our artists!
Sleigh Bells' 'Treats' comes in at No. 6., for being "the logical conclusion of the loudness war; it manages to challenge basic assumptions of how music can (and should) sound." Preach!
Freelance Whales' debut album 'Weathervanes' comes in at No. 29, being touted  as "whimsy" and encompassing "enough layers of peculiar instrumentation to make Sufjan Stevens jealous." We couldn't have said it better.
Want to read more? Check out Paste's 50 Best Albums of 2010 list, and let us know what you think of their picks.