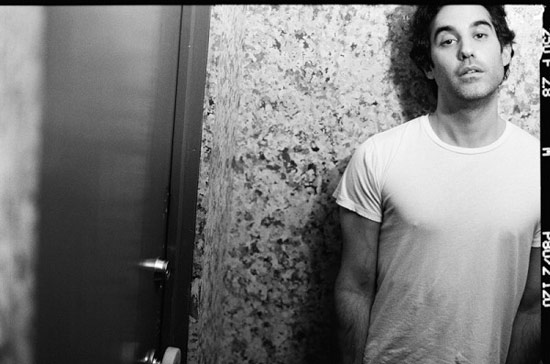 Joshua Radin is heading back out on the road for the second leg of 'The Rock and the Tide' Tour, beginning on January 28 in Pittsburgh. Tickets for select dates are available for pre-sale now.
Radin just premiered his video for 'Streetlight' on AOL, and his music has recently been featured on 'Cougar Town' and ABC's promo for 'Off the Map.' His new album, 'The Rock and the Tide' is available in stores and on iTunes now.
Continue reading after the jump for a full list of tour dates, and get more information at JoshuaRadin.com.
January 2011

28
Friday
Venue: Mr. Small's Theatre  
Pittsburgh, PA
29
Saturday
Venue: Opera House  
Toronto, Ontario
30
Sunday
Venue: La Tulipe  
Montreal, Quebec
31
Monday
Venue: Toad's Place  
New Haven, CT

February 2011

2
Wednesday
Venue: Lincoln Theatre  
Raleigh, NC
3
Thursday
Venue: Center Stage  
Atlanta, GA
4
Friday
Venue: The Cannery  
Nashville, TN
5
Saturday
Venue: Handlebar  
Greeneville, SC
7
Monday
Venue: The Plaza Theater  
Orlando, FL
8
Tuesday
Venue: State Theater  
Tampa, FL
9
Wednesday
Venue: WorkPlay Theatre  
Birmingham, AL
11
Friday
Venue: Jefferson Theatre  
Charlottesville, VA
12
Saturday
Venue: House Of Blues  
Boston, MA
14
Monday
Venue: The Trocadero Theater  
Philadelphia, PA
15
Tuesday
Venue: 9:30 Club  
Washington, DC
16
Wednesday
Venue: Best Buy Theater  
New York, NY
21
Monday
Venue: House Of Blues  
Cleveland, OH
22
Tuesday
Venue: The Vogue  
Indianapolis, IN
24
Thursday
Venue: The Pabst Theater  
Milwaukee, WI
25
Friday
Venue: Blue Note  
Columbia, MO
26
Saturday
Venue: Liberty Hall  
Lawrence, KS
28
Monday
Venue: Boulder Theater
Boulder, CO

March 2011

2
Wednesday
Venue: Club Sound  
Salt Lake City, UT
3
Thursday
Venue: Knitting Factory  
Boise, ID
5
Saturday
Venue: Starlite Room  
Edmondton, AB
6
Sunday
Venue: Century Casino Event Centre  
Calgary, AB
8
Tuesday
Venue: Vogue Theatre  
Vancouver, BC
9
Wednesday
Venue: Showbox at the Market  
Seattle, WA
10
Thursday
Venue: Crystal Ballroom  
Portland, OR
11
Friday
Venue: Great American Music Hall  
San Francisco, CA
12
Saturday
Venue: Great American Music Hall  
San Francisco, CA