There have been several reviews of "Treats" recently:

Several of Paste Magazine's "Best Music of 2010 (So Far)" lists include it.
It also received positive reviews in the Seattle PI, at WalletPop.com, at GrooveMine.com, and at NotZombies.com.
It is currently on the Rolling Stone's Top College Radio Albums chart: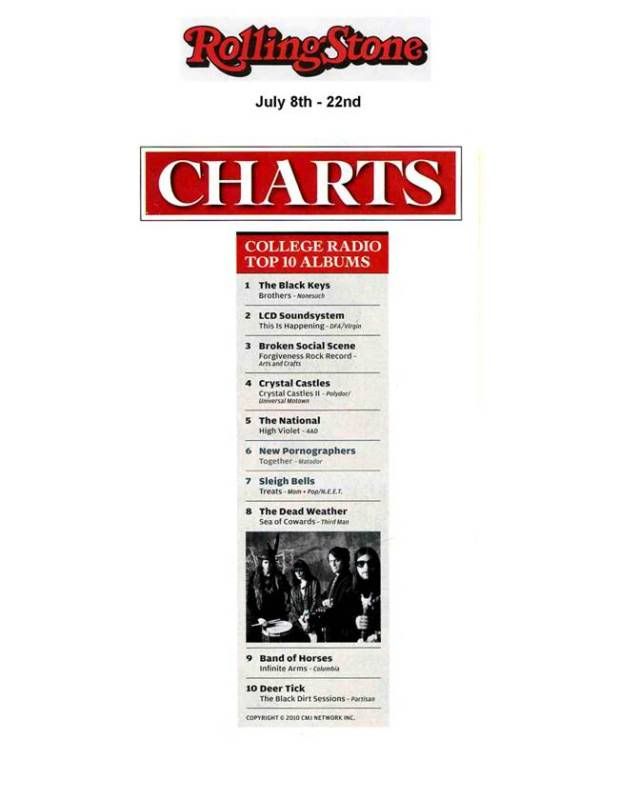 Also, One Song a Day Blog LOVES "Crown On The Ground."