We had a huge year at Mom + Pop and a lot happened that you may have missed! We released 7 full-length albums, 2 EPs, countless singles, welcomed 4 new artists to the M+P family, released a 3-disc compilation, AND threw ourselves an epic 10th birthday party at Brooklyn Steel/Good Room. Catch up on the highlights below and enter to win our 2018 End of the Year Giveaway by December 20th. Winner will be chosen on December 21st. Thank you for being a part of an amazing year and we'll see you in 2019!
2018 Releases
This year was our busiest to date here at Mom + Pop. We released 7 full-length albums including: Lucius' NUDES, Sunflower Bean's Twentytwo In Blue, Hinds' I Don't Run, Alina Baraz's The Color of You, Courtney Barnett's Tell Me How You Really Feel, Tash Sultana's Flow State, and Tom Morello's The Atlas Underground. We also released 2 EPs including Alice Merton's No Roots and Ashe's The Rabbit Hole. Let's not forget about countless singles from our artists with highlights like Jai Wolf's "Lost," Hotel Garuda's "One Reason," Bayonne's "Uncertainly Deranged," FIDLAR's "Can't You See," Alice Merton's "Funny Business" MNDR's "Gravity," FKJ's "Is Magic Gone" and many more.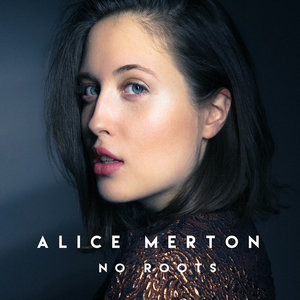 10 Years of Mom + Pop Celebration
Anniversary Show at Brooklyn Steel and Good Room
October 22, 2018 is sure to a night Mom + Pop will never forget. We gathered our friends, family and city together to celebrate a decade of independent music. The first part of the evening took place at Brooklyn Steel, where we were blessed with sounds by Sunflower Bean, Alice Merton, Neon Indian, Sleigh Bells, Tom Morello and Courtney Barnett. The sets were short and sweet but the energy in that room will serve to motivate us as we look ahead to the next 10 years. To our friends at Bowery Presents, we could not have done it without you. To our awesome partners at Vans, Glossier and Fender, thank you for sending our artists home with the best swag. To the incredibly talented Shervin Lainez, thank you for capturing the essence of our artists through your stunning portraits. Also behind the lens, want to give a special thanks to Charlie Gross for capturing the whole evening with some great live shots. Last and certainly not least, the evening would not have been complete without Flume and Future Classic providing the sounds for the after party at Good Room. Check out our Top 10 Moments from 10 Years of Mom + Pop for some of the highlights from the evening.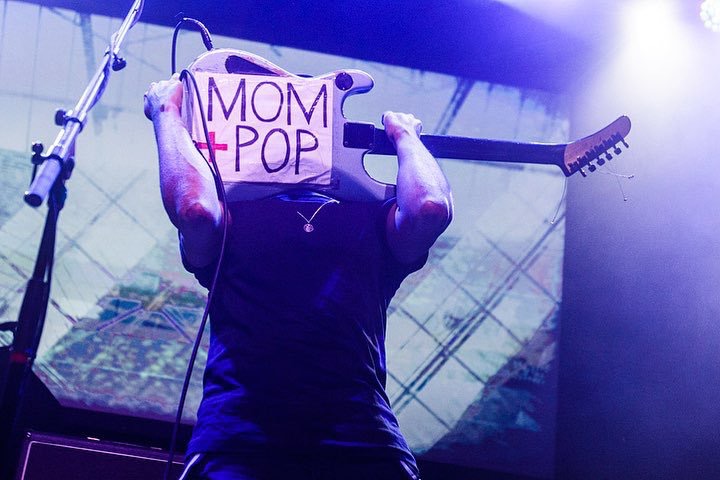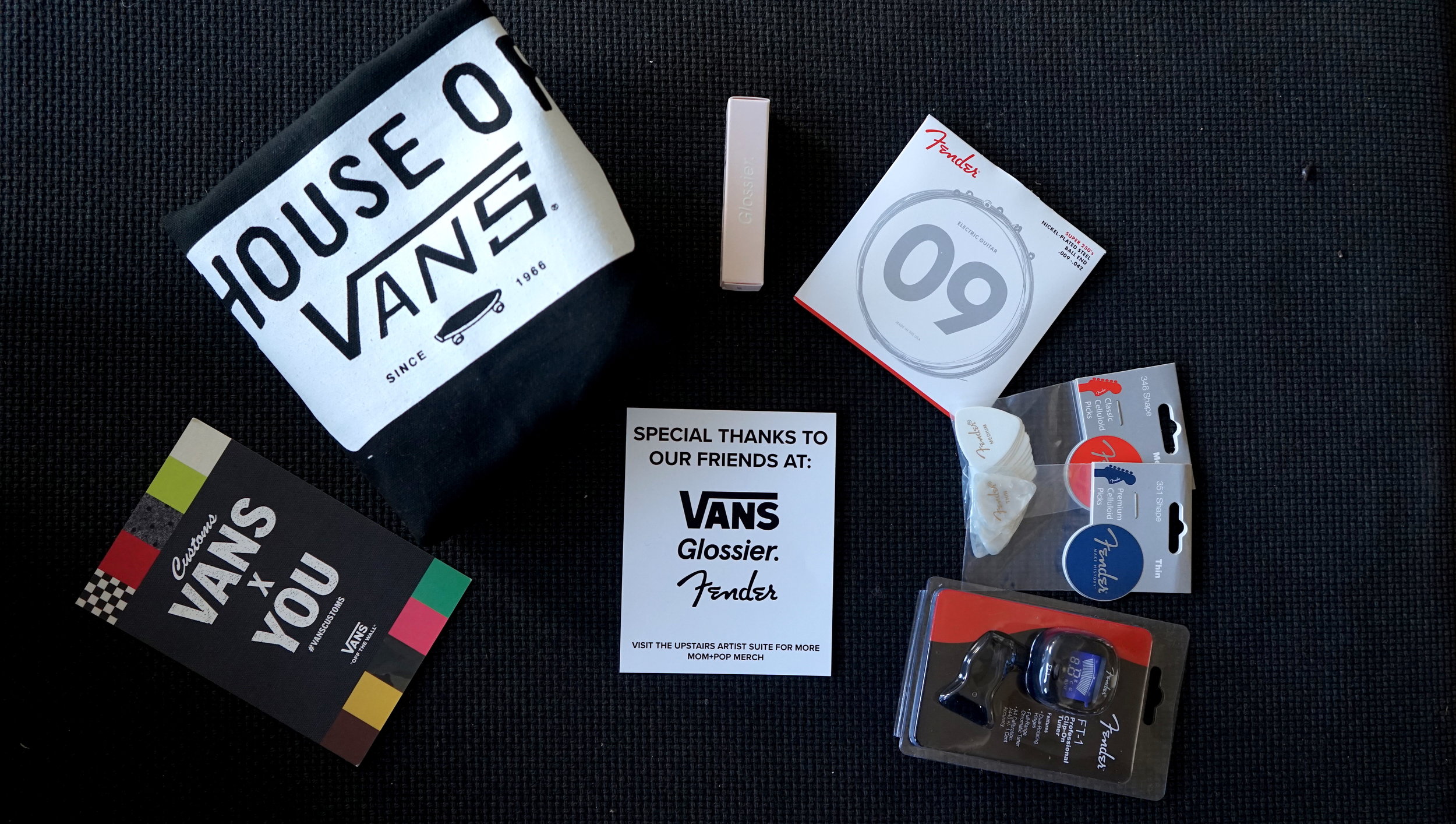 Compilation
The 10 Years of Mom + Pop celebration would not be complete without a record to commemorate a decade of independent music. The 3XLP Compilation was released on November 23rd as part of Record Store Day's Black Friday. The release includes rarities, covers and greatest hits from Mom + Pop artists past and present. The 35-track release includes hard to find tracks from Sleigh Bells, Neon Indian and more. There are also a number of excellent covers including Mom + Pop artists who covered other Mom + Pop artists like Lucius, Freelance Whales, Ashe and Sunflower Bean. It was an impossible task to narrow down our catalog to a handful of Greatest Hits but ultimately it had to be done. You'll find a diverse range of tracks ranging from Flume's electronic smash "Never Be Like You" to Ingrid Michaelson's pop classic "Girls Chase Boys." the vinyl comes in a box set that contains a picture book and limited edition commemorative poster so head to your local record store to snag one of the remaining copies. For those of you digital users, you can find the compilation on your streaming/download platform of choice.
Picture Disc Re-issues
To celebrate 10 years of Mom + Pop, we have reissued a number of our classic records on limited edition picture discs. The first three records were released in partnership with our friends organizing Record Store Day and were made available in independent record stores across the country in April. You can purchase them now on our special 10 year webstore. We released 6 more throughout the year, which you can purchase now. See below for the different picture discs you can purchase.
Picture discs available:
- Courtney Barnett - The Double EP: A Sea of Split Peas - PURCHASE
- Tokyo Police Club - Champ - PURCHASE
- Metric - Fantasies - PURCHASE
- Neon Indian - Era Extrana - PURCHASE
- Andrew Bird - Break It Yourself - PURCHASE
- Sleigh Bells - Treats - PURCHASE
New Members of the Mom + Pop Family
In 2018 we released music from artists who have been around Mom + Pop for quite some time, but also brought some new faces to the Mom + Pop family. This year we welcomed four new artists to the family: Tom Morello, MNDR, Raffaella, and FKJ. Tom Morello and MNDR have a strong Mom + Pop history. Tom and our founder/co-president Michael Goldstone (aka "Goldie") go back to the Rage Against the Machine days. Meanwhile, MNDR has been a long time Mom + Pop collaborator having been featured on Flume's "Like Water" and Jai Wolf's "Like It's Over." FKJ caught our attention with his self-titled 2017 album and we can't wait for what's next. Raffaella may only have two songs under her belt but we became instantly charmed by her intelligent lyrics and intoxicating melodies. 2019 is going to be a huge year which will include more from these four and some new announcements on the horizon…
Upcoming 2019 Projects
We have a bunch of new music coming for you in 2019 and we are so excited to share them with you! Sunflower Bean, FIDLAR, Alice Merton and Bayonne have already announced upcoming projects that are set for the release in early 2019. Also be on the look out for more new music announces as we kick off the year. 2018 was a milestone year for Mom + Pop with the celebration of our 10 Year Anniversary, but 2019 marks the start of another 10 years. We are excited for whats to come!